You're thinking about hitting the trail but you don't know how to pack a tent in a backpack. This will be a challenge for both newbies and seasoned hikers alike. Going from traveling light for a few hours to full backpacking requires additional stamina due to the extra weight. It'll also take some patience when you try to squeeze the tent into your backpack for the first time, and nothing will be nearly as important as developing a plan from the onset.1
The one thing that a lot of first-timers (including myself) neglect to realize is how often you'll be moving from camp to camp. Most backpackers don't stick around at any point for very long so this will require you to pack and unpack your tent a lot.
If you're camping in ideal temperatures, this isn't a big deal because you'll only need a basic tent. But, if you're camping in the cold and rain you might have a bulkier tent with thicker material, rain shields, etc.2
In this guide, I'm focusing on teaching you the basics of packing a tent in your backpack. Doing this the right way will ensure you don't break or damage any essential components of the tent that you'll need to stay warm and dry at night.
Selecting a Backpacking Tent
When you're choosing your backpacking tent, there are four main points you'll need to consider:
Seasonality3
Comfort
Capacity
Weight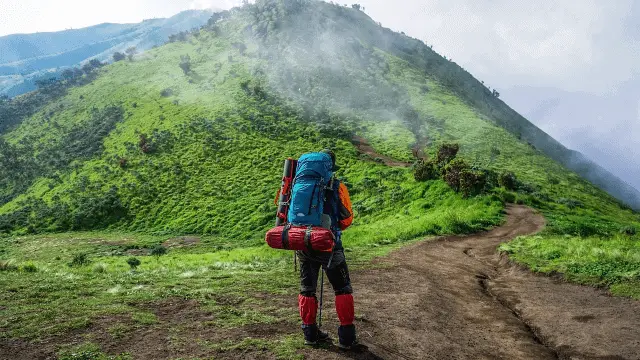 Image of courtesy of Pixabay
The seasonality of your tent will determine whether or not you can use it during certain times of the year. Some tents are designed to handle freezing temperatures while others are not. You need to know this ahead of time.
The comfort and livability of the tent will be determined by how easy it is to set up, how much space it has, and how well you can access the tent. Going with a pop-up tent is the best way to ensure it's simple to set up and that it offers the right amount of space.
Capacity will only matter if you're backpacking with more than one other person. Many tents are designed for two people and anything larger than that will be too heavy for you to carry long-distance.
That brings me to the final point, weight. The weight of your tent is crucial for backpacking because you'll be hiking long distances with this on your back.
Selecting a Backpack
Since you're backpacking with a tent, you'll want to find the right backpack to store the tent. Keep in mind that many expert backpackers have special carrying bags for their tent that allows them to keep it separate from the rest of their gear. Stuffing the tent into a backpack will take up a lot of space so you'll likely need an additional bag for the rest of the gear.
Here are four important factors to consider when shopping for a backpack:
Capacity
Features
Fit
Weight
You need to make sure that the backpack has enough capacity to fit the tent but you don't want something overly bulky that will only get in your way. Some backpacks come with added features like a hydration pack,4 padded straps, and keycode entry. As for the fit and weight, you want a backpack that is comfortable to hike with and that isn't super heavy for hiking long distances. It will get heavy enough when you start stacking it.
How to Pack a Tent
Now let's go through some of the basic steps involved in packing your tent into your backpack. These will not apply to everyone but use it as a general overview.
1. Lay your tent out and make sure that it's not damp. If the tent is wet it will weigh down your backpack and it can lead to mold and must.
2. Take off the tent poles and put them in their original bag.
3. Roll the tent along the poles and squeeze all the air out of it to get it into the smallest package possible. Try to roll it in a straight line because it will take up less space this way.
4. Make sure the tent is rolled tight and will not unravel in the backpack. This will take up more space and other items could get tangled in it.
5. Once you pack the tent away in the backpack, be sure to take inventory of your surroundings and make sure you didn't leave any tent components behind.
Attaching the Tent to Your Backpack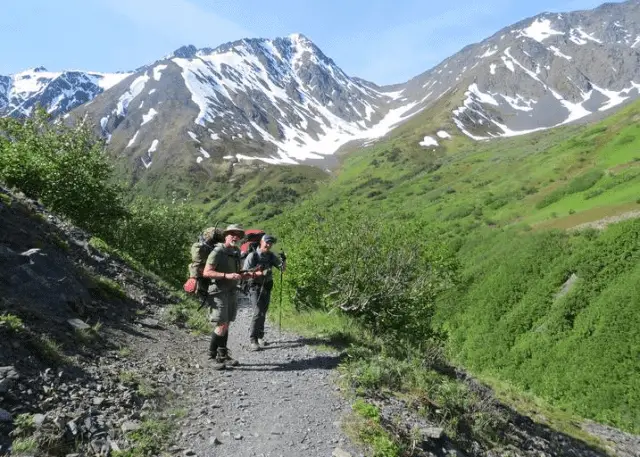 Image courtesy of Pixabay
If you have a backpack with an external frame, you're a step ahead of many people. The main advantage of an external framed backpack is the fact that you have a ton of room inside for your gear which will be important for long-distance trips.
These bags will come with straps that you can use to attach the tent to the top or bottom of your backpack's frame. Make sure everything is snug before taking off to your next destination. You may find that any trip longer than a day or two requires this method so you can have enough room in the backpack for the other essentials you will need.
Final Thoughts
Knowing how to pack a tent in a backpack ahead of time will save you a lot of time and aggravation on the trail. The last thing you want to do is wait until you're out there to test it out so be sure to practice at home before hitting the trail. Getting frustrated could cause you to break an essential tent component which could put a damper on the whole trip.
You likely know from experience that preparation is everything in hiking and backpacking. Use the tips and tricks in this guide to help you make the most of your next trip.
Article Sources
Adventure Daily uses only high-quality sources, including peer-reviewed studies, to support the facts within our articles. Read our editorial process to learn more about how we fact-check and keep our content accurate, reliable, and trustworthy.